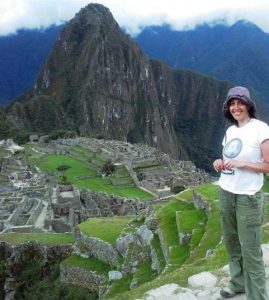 About Us
Zanial is Evanthia Serementaki. I was born in Athens, Greece on Good Friday. I grew up in Piraeus, with my family roots being of Cretan descent. I consider myself a "researcher" in a self-discovery course. I feel that my purpose is to change and tune with the Universe to create my own personal wheel. The necessary self-healing tools for me, were influenced by: Angelic Healing, Quantum Consciousness, Systemic Constellation, Shamanic Healing Medicine, Pendulum and Guidance Channeling.
All my life various pieces of the puzzle led me to the image of the Minoan civilization. The principles of the universe is the basis for all cultures from antiquity to today which should serve without dogmatism. God is not something nonexistent and manifests itself in everything, not outside of them. Each of us is a different quality of divine substance. We are here today, all of us special and important, our aim is to find this quality and to contribute to our beloved planet EARTH in the larger puzzle. We are all researchers, companions and teachers of the knowledge we convey to each other at any given moment in time and space.
ZANIAL
The difference between the "Mind" and a cinema screen is that we are personally involved in the project because it is our life. The inner sense of I is built from images of the past, from all our fears, hopes, wishes, dreams, loves and frustrations that everyone calls "My Own". If you get rid of these images of the past, something from "My" remains: one who makes the decisions, the screen, the silent witness, there is an untouchable core inside that strives to be found.